1.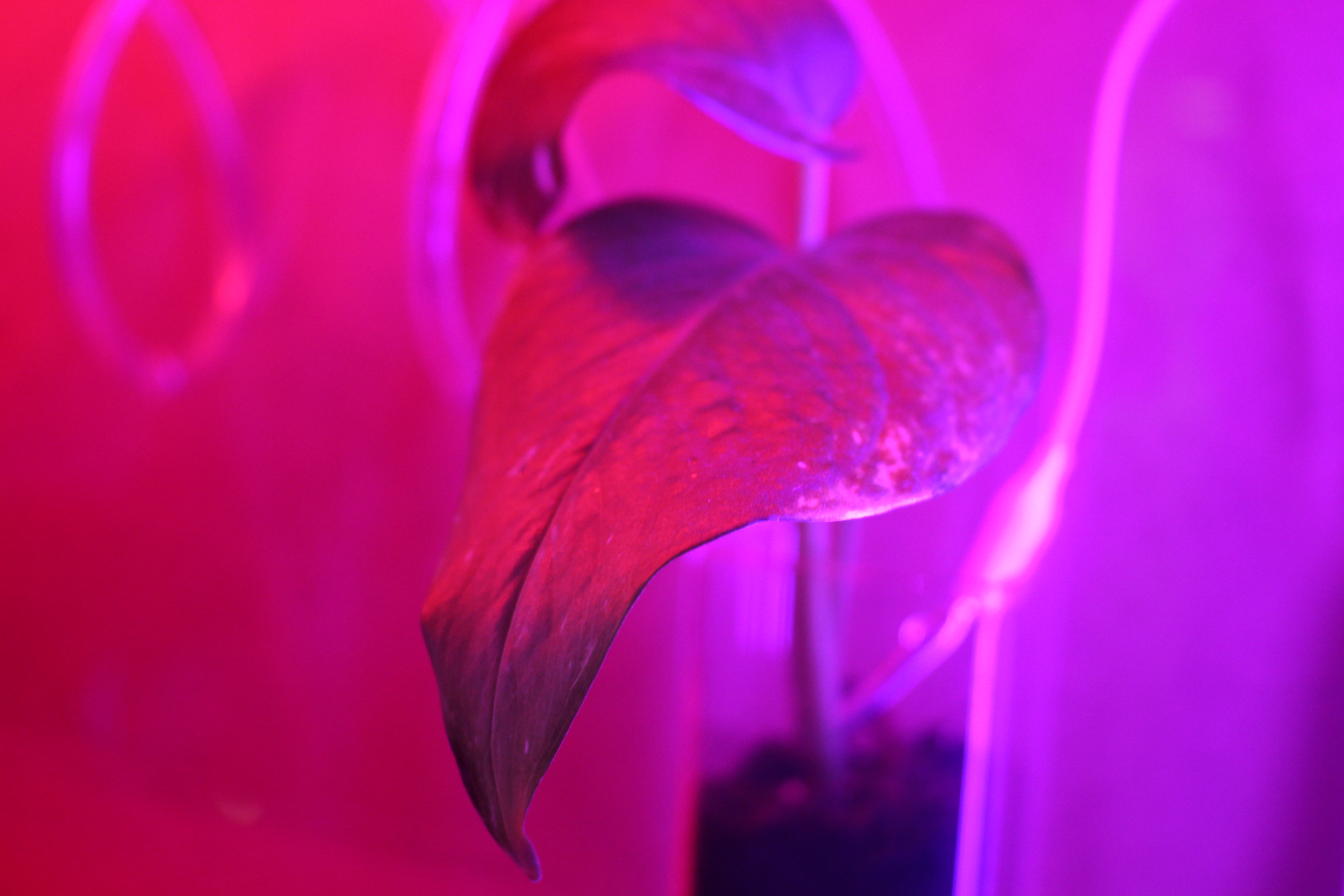 MUTEK ES / Barcelona
Checkpoint Warehouse / Barcelona
2019 Mirror Mirror

In our practice we use technology as a means to reconnect the human experience with the physical and natural world, integrating nature into the digital age and stimulating lives in ways that were not previously possible.

We envision a future where interaction is organic and very much alive, humanity is sentient and communication among species is fluid. Through investigating plants biofeedback, we can create a universal language for all living beings, in a future where we can learn how to read nature, and nature can read us.

Mirror Mirror is a project which puts in evidence the intangible reflection of nature on us, using technology as a tool to requestion our future. The project consists in the development of a MIDI controller by the sonification of biodata to recreate an electronic musical instrument. Simultaneously there is a hidden webcam, capturing the reactions of the public and projecting it before them with time-distortion.

This is an interactive installation that works through programming and sound composition softwares. We captured electric signals sent through to the roots of the plant when a person comes into contact with it, later transforming this data into sound, creating a co-creative musical installation.

By using the natural world to create a narrative, we invite the viewers personally to set their ego aside and realize that their bodies are just as much as part of this ecosystem as these plants are.

Considering socio-political issues such as global warming created by the economic activities of the humans, we feel it is more important than ever to pay attention to nature.

Is it for this motive that we project ourselves towards further developing Mirror Mirror towards a social environment, so as to transmit the future we envision, and to raise awareness.

The project was exhibited at:

Mutek ES, 2019, Barcelona, ES
Checkpoint Warehouse, 2019, Barcelona, ES
Art Lovers Ground, Espronceda Gallery, 2019, Barcelona, ES
Quinoa Festival, 2019, Madrid, ES

Sponsored by Bare Conductive
www.bareconductive.com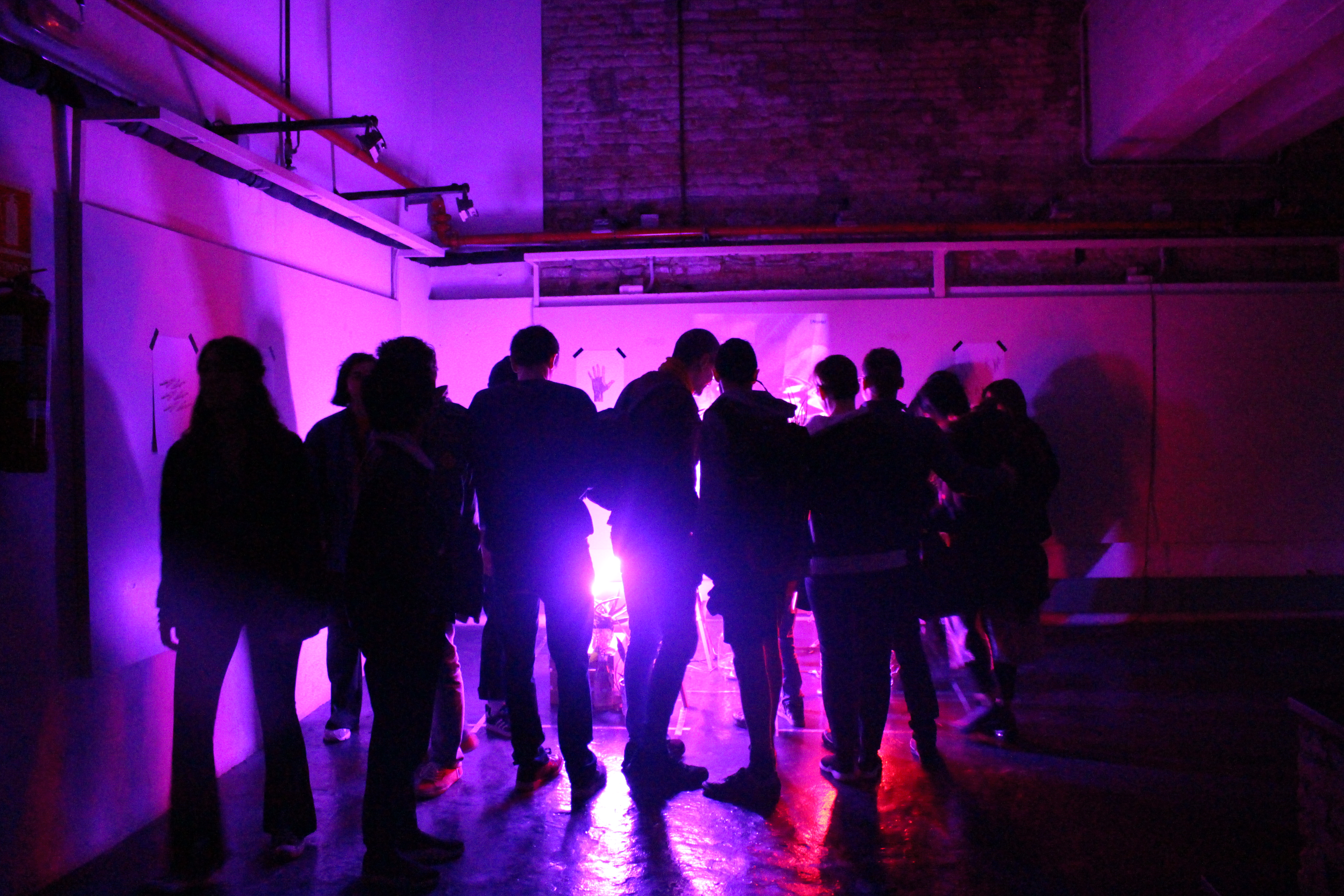 En nuestra práctica, utilizamos la tecnología como un medio para volver a conectar esta experiencia humana, integrando la naturaleza en la era digital y estimulando vidas de formas que antes no eran posibles.

Visualizamos un futuro donde la interacción es orgánica y muy viva, la humanidad es sensible y la comunicación entre especies es fluida. A través de la biorretroalimentación, podemos crear un lenguaje universal para todos los seres vivos, en un futuro donde podamos aprender a leer la naturaleza, y la naturaleza nos pueda leer.

Mirror Mirror es un proyecto que pone en evidencia el reflejo intangible de la naturaleza en nosotros, utilizando la tecnología como una herramienta para ver nuestro reflejo y cuetionamiento de nuestro futuro. Consiste en el desarrollo de un controlador MIDI mediante la sonificación de biodatos para recrear un instrumento musical electrónico. Simultáneamente hay una cámara web oculta, que captura las reacciones del público y las proyecta ante ellos con distorsión del tiempo.

Esta es una instalación interactiva que funciona mediante programas de programación y composición de sonido. Capturamos señales eléctricas enviadas a las raíces de la planta cuando una persona entra en contacto con ella, para luego transformar esta información en sonido. Creación de una instalación musical co-creativa. Cada planta se programa con una nota diferente, creando infinitas posibilidades.

Al usar el mundo natural para crear una narrativa, invitamos personalmente a los espectadores a dejar de lado su ego y darse cuenta de que sus cuerpos son tan parte de este ecosistema como lo son estas plantas.

Considerando cuestiones sociopolíticas como el calentamiento global y el cambio climático creados por las actividades económicas de la especie humana, creemos que es más importante que nunca prestar atención a la naturaleza.

Es por este motivo que nos proyectamos hacia un mayor desarrollo de Mirror Mirror hacia un entorno social, a fin de transmitir el futuro que imaginamos y crear conciencia.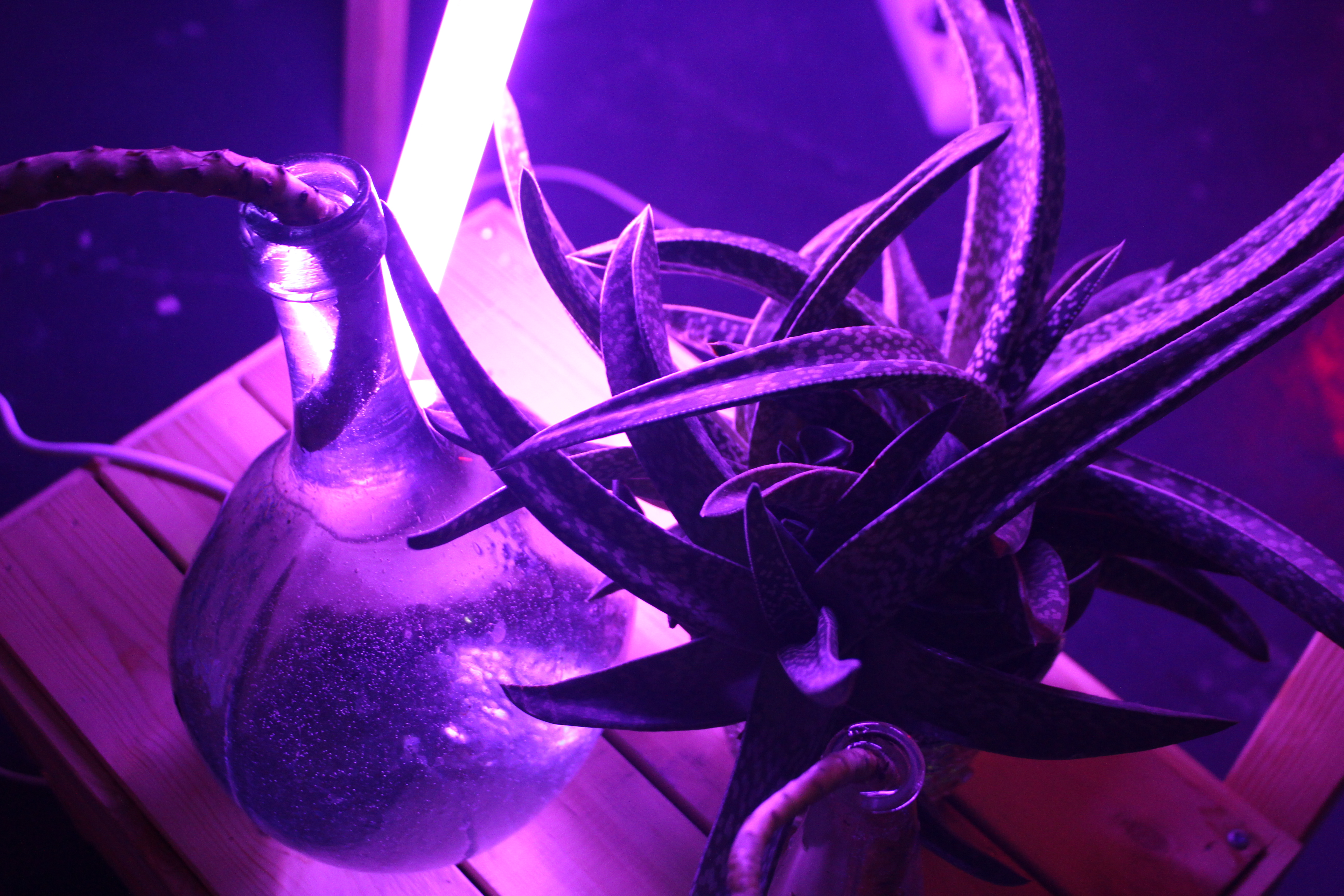 Relevamiento fotográfico de lo que fue Mirror Mirror en Quinoa Festival, Madrid, Spain:
https://www.residentadvisor.net/events/1326347
Relevamiento fotográfico de lo que fue Mirror Mirror en Checkpoint Warehouse, Barcelona, Spain:
Relevamiento fotográfico de lo que fue Mirror Mirror en Art Lovers Ground, Espronceda Gallery, Barcelona, Spain: